who we are

After 25 years of export expertise, also as minoritary shareholders in two italian factories that produce bakery (Italian tramezzino bread, "cornetti" and pastry) we are in the position to support our foreign partners to find the correct italian products conform at demands and market trends. Among our core business products we can propose to you the most competitives items but also the typical italian premium foods.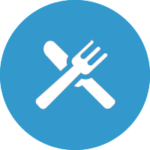 EXPORT NETWORK DEVELOPMENT
NEW FOOD CONCEPTS RESEARCH
Italian tramezzino bread
ITALIAN VEGAN TRAMEZZINO BREAD AT AMBIENT TEMPERATURE
Room temperature italian tramezzino bread without crust, colored with spinach, tomatoes, caramel, wholeweath, 8 cereals or simply white… naturally leavened, with olive oil, vegan and with 90 days of shelf life… in large retail or foodservice packs.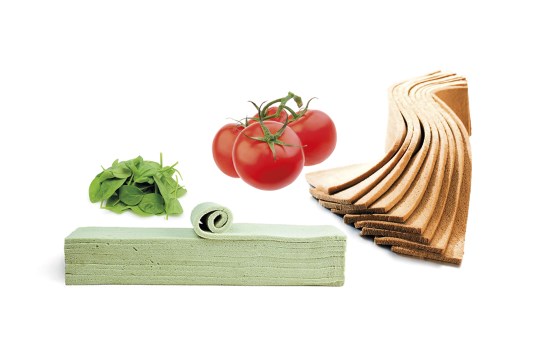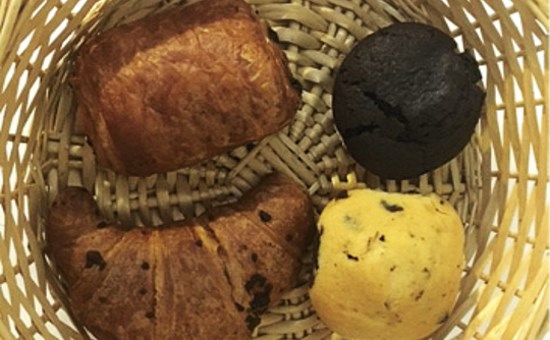 vegan Italian bakery
ITALIAN VEGAN BAKERY
"Vegan Italian bakery" is a range of products at low contain of gluten, perfect for people that has intolerance at lactose and eggs, is a mix of flour type 0 and type 2, rich in proteins, more natural and easy to digest, without palm oil and with the 20% of calories in less than a traditional product.
walking wrap
THE ONLY ITALIAN WRAP THAT DOESN'T BREAK
The only italian piada that when roll doesn't break made with the recipe of the italian piadina in combination with the hot pressed technology utilized to produce the tortilla, without preservants and palm oil and with a constant quality of the product for all the 150 days of shelf life. There are availables 4 main versions: classic, in extravirgin olive oil vegan, wholeweath vegan and at the organic spelt.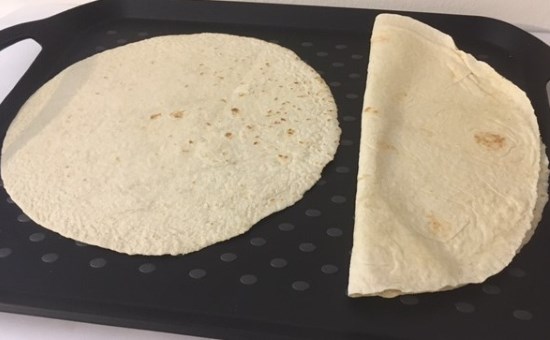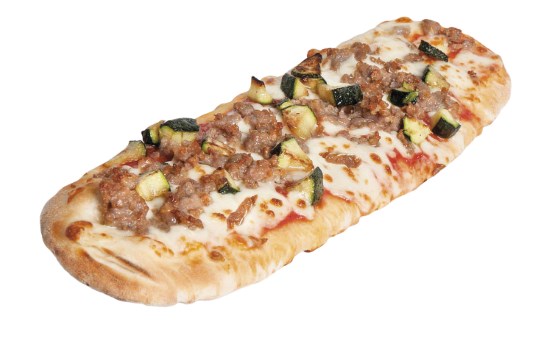 hand made pizza snack
HAND MADE PIZZA SNACKS COOKED IN A STONE OVEN

Already baked products (to warm in the oven for 7 minutes at about 220° C.) as the well known "Frusta alla Sorrentina" or as our "Barchetta"
typical Italian cakes
ITALIAN CAKES
A complete line of typical Italian oven cakes (whole or pre-cutted), the traditional "tiramisu'" with lady fingers and mascarpone, the toscanella in log and to finish our soufflé and tiramisu' in sponge cake as mono-portions.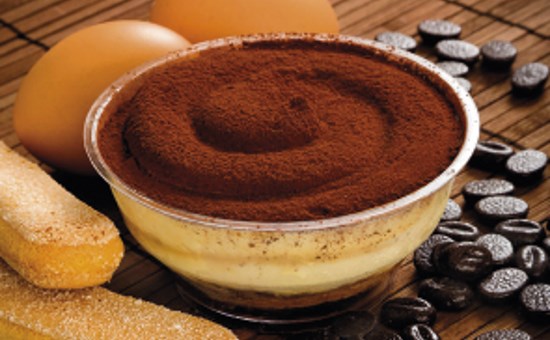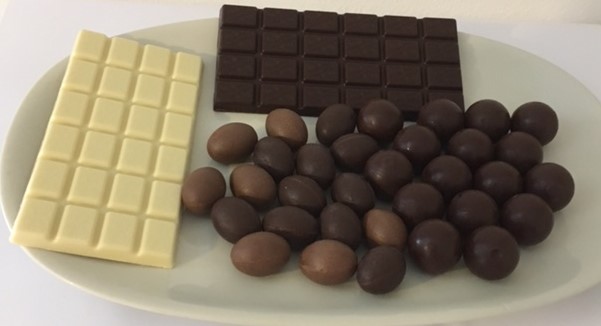 chocolate bars and more
ITALIAN PREMIUM CHOCOLATE

Our factory is the co-packer for the most important international brands.
We may produce for you under our brand or under your private label utilizing the same high profile technology.
In the photo our premium pralines and ovicini filled hazelnut cream availables in bag or in bulk and our premium chocolate tablets ( Also organic ) closed with alluminium seal in the external bords and with the expiry date laser printed.
soft and creamed Ice Cream
GELATO ITALIANO
Typical " Gelato Italiano ": more soft and creamed and with less fats than the international " ice cream " and this is the why is very required at the export.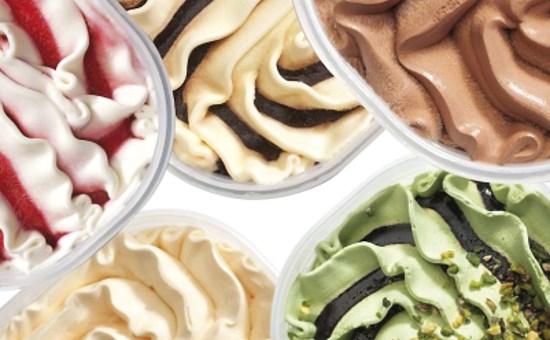 PESTO
BASE PESTO (MADE WITH A PASTEURIZAZION PROCESS) AND PREMIUM PESTO ( MADE WITH STERILIZATION PROCESS) THE MORE EXPORTED ITEM IS OUR GREEN PESTO GENOVESE WITH BASIL
BOLOGNESE & NAPOLETANA PASTA SAUCE
THE FIRST TWO EXPORTED PRODUCTS ALSO IN ATLATS GLASS-JARS
OTHER ITALIAN PASTA SAUCES
THESE THE OTHER ITALIAN PASTA SAUCES MORE EXPORTED: AMATRICIANA, ARRABBIATA, PUTTANESCA, TOMATO-BASIL, PORCINI MUSHROOMS, VEGETABLES AND 3 FISH SAUCES WITH CLAMS, SQUID INK AND SWORDFISH-AUBERGINES
DRY TOMATOES
WE ARE VERY COMPETITIVES WITH THE DRY TOMATOES HALF CUTTED AND IN STRIPS
ARTICHOKES IN QUARTERS
WITH SPAIN/EGYPT ARTICHOKES ORIGIN; PRODUCTS IS AT THE NATURAL AND IS AVAILABLES IN RETAIL TIN EASY OPEN AND BIGGER TINS FOR THE FOODSERVICES
OLIVES
THE OLIVE SECTOR IS MANAGED BOTH WITH ITALIAN PRODUCERS AND WITH FOREIGN PRODUCERS. ON THE BASIS OF THE SPECIFIC REQUEST, WE DIRECT THE COSTUMER TO A SPECIFIC COMPANY, BASED ON THE LOCATION OF THE PRODUCTION FACILITIES AND ON THE BASIS OF THE QUALITY/PRICE RATIO TO WHICH IT IS AIMED.
BALSAMIC VINEGAR IGP MODENA & GLAZED CREAMS
AMONG OUR CREAMS: CLASSIC, LEMON, APPLE, BASIL, STRAWBERRY, TRUFFLES, MINT…IN PET BOTTLES.
ITALIAN GNOCCHI
WITH 70% OR 45% OT POTATOES FLAKES. THEY MAY BE PRESERVED AT ROOM TEMPERATURE WITH A SHELF LIFE TILL 12 MONTHS. VERY REQUIRED AT THE EXPORT THE VESSEL FOR THE RETAIL AND BAGS FOR THE FOODSERVICE.
DRY TORTELLINI
DRY TORTELLINI IN BAGS WITH AS MAIN FILLINGS MEAT, CHEESES AND MUSHROOMS
ITALIAN PASTA IGP GRAGNANO
WE HAVE THE MOST COMPETITIVE FACTORY FOR A PRODUCT TYPICAL OF NAPOLI THAT IS ALSO ONE OF THE MOST REQUIRED AT THE EXPORT FOR THE QUALITY AND FOR PROTEINS CONTAIN
WE ADDRESS MAINLY OUR ATTENTION AT RETAILERS WITH AN OWN IMPORT DEPARTMENT
e-mail: export@amadiofoodspartners.com
Phone: +39 339 1772797
Italian offices. Via Postioma 68, 31020 Villorba
(Treviso/Venice), ITALY